MYOB and Cargo Office Integration
Do you use MYOB to handle your accounts? Spend a lot of time entering sales?
CargoOffice can create sales in MYOB directly from your shipments, so you don't have to!
HOW DOES IT WORK?
1 – Add your costs/charges
Use the profit/loss form to add one-off or preset charges to a shipment.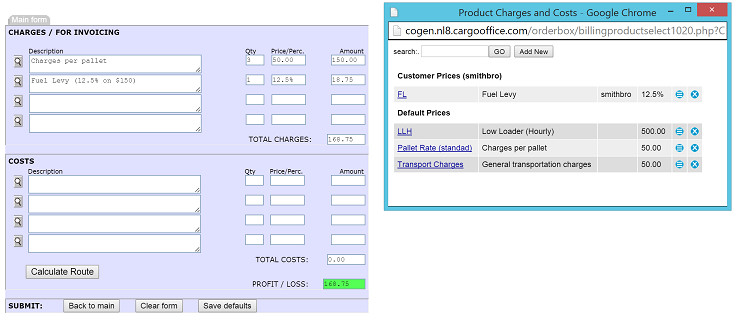 2 – Select shipments and send
Select which shipments you want to generate sales for then send them to MYOB. If they are all for the same client, one sale will be created with all the information.

3 – Review in MYOB
Open MYOB and review your newly created sales. Process the invoices and get paid, except a lot quicker!